The release of the Google Link Disavow Tool is probably the biggest news in the SEO community all over the world in the recent time. Before getting into the details of this highly technical concept, it is useful to find out what this Link Disavow Tool is and how does it influence internet based business owners?
The competition in the online marketplace is getting stiffer by the day, and every business in this enormous market needs to do something special in order to survive in this ruthless competition. Businesses are continuously looking for more efficient ways to stay connected with their target audience in the online marketplace.
Creation of backlinks has always been one of the most preferred techniques to lead customers to a particular website. Thousands of businesses build their links by posting contents in forums, blogs, and directories. However, Google imposes certain restrictions pertaining to the quality of links that are created by the businesses. In the recent days, many webmasters have received warnings from Google about the use of unnatural links. These warnings are sent by Google to sites that are suspected to be involved in paid linking or any other linking scheme that violates Google's guidelines.

After the release of Panda and Penguin updates from Google, many webmasters have made sincere efforts to clear their back link profiles manually. However, most of them have found out that this is an extremely time consuming and expensive process. This is where Google's Link Disavow Tool can be of immense value. This is a tool that allows webmasters to request Google to discount bad links that they have been able to identify in their own website. However, during the launch of this tool,  the  head of Google's web spam  Matt Cutts mentioned that this tool should only be used as a last resort after all other measures have failed to generate any positive outcome. In addition to requesting Google not to take bad links into account, the respective webmasters must also make every possible effort on their part to clean up their unnatural links. Google has also stated that this tool does not offer 100% guarantee for removal of bad links.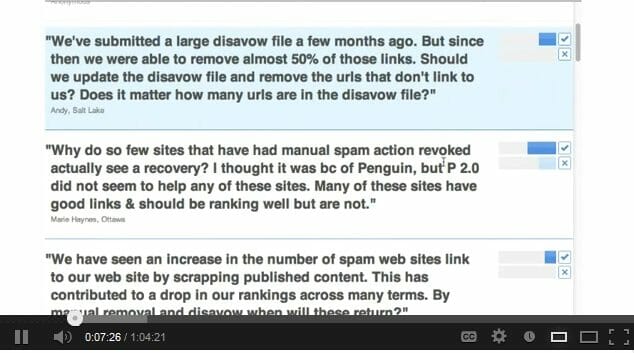 The initial reaction after the launch of the Google Link Disavow Tool was that of great relief, particularly for the websites that have been impacted by the Penguin update from Google.  Most of the sufferers from this update were the websites who used purchased links. It is true that the Link Disavow Tool can be a boon for these websites. However, the Google Link Disavow Tool is an intricate one and must be used with caution. According to Google, inappropriate use of this tool can seriously harm the performance of a website in terms of search engine results. It has also been recommended that the website owners should only disavow backlinks that have a considerable number of low quality, artificial, and spammy links to their website.
Though this tool is recommended for advanced webmasters, the usage of  the Google Link Disavow Tool is pretty simple. One can get started by logging in to the respective Webmaster Tools account and choose the website for which the tool is intended to be used. When they click on 'Disavow Links', they are prompted to upload a text file that should mention which are the URLs, websites/domains that they want to be ignored by Google when inbound links to the website are analyzed. After uploading the links, it may take several weeks for Google to recognize and apply all the alterations.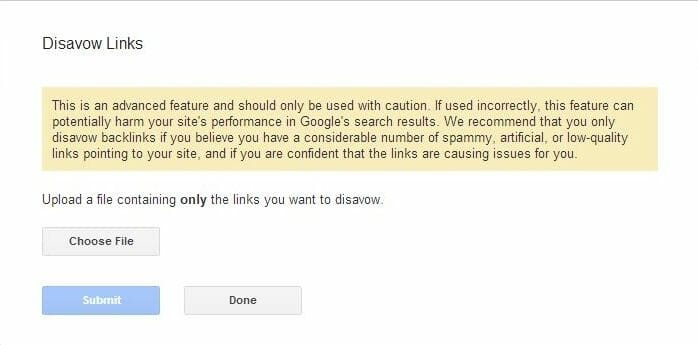 There is no denying the fact that, from a webmasters perspective, Google's Link Disavow Tool is all about removal of penalties. Therefore, it is relevant to find out how effective this tool is in removing manual and algorithmic penalties. Most experts are suggesting that this does help to recover from algorithmic penalties, though it may take a long time. However, it is being suggested that only disavowing your bad links is not sufficient when it comes to manual penalties. Along with link disavow request, a reconsideration request needs to be sent in order to recover from manual penalties. Also, it is important to try out everything possible to remove links rather that just relying on link disavow.
It is true that Link Disavow Tool can make a difference for websites that have suffered from penalties in the past. However, it is important to be aware of certain downsides that this tool may bring about. Firstly, before using this tool you must be sure that  you were penalized and were not just the victim of an indexing problem or some random fluctuations hurting your ranking.
Always remember that by using this tool, you are telling Google about your links that you think are spammy. Moreover, there is every chance that you may discount a few links that are helping you. Many experts also feel that using this tool means giving even more power to Google. It seems that the best approach before deciding to use the Link Disavow Tool is to build a strong link building strategy. This will not only provide a natural boost to the website, but also account for all links that have been removed.