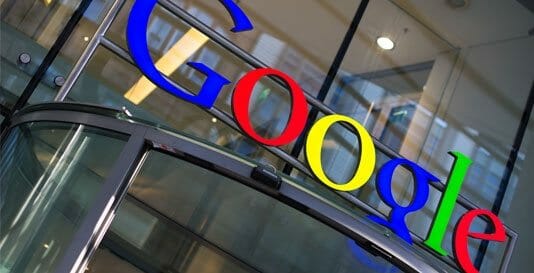 Wesbites that are mobile friendly will get more love from Google's changing algorithm starting April the 21st. Google announced last month that it will be making significant changes to its algorithm to help users find more mobile-friendly search results.
This SEO-pocalypse will be a part of a growing trend for Google to screen the websites that are user-friendly for mobile devices. Small to medium size business need most beware as the changes will affect the way that users view your websites and apps on mobile phones.
Everyone knows, has heard of and will be drawn to companies like Walmart, Home Depot and Starbucks, but the websites that need the most marketing that they can get is the small to medium sized businesses that run mostly on local business. With Google's changed to add a ranking signal, these businesses will be most affected if their apps and websites are not mobile friendly.
To be on the fourth page of a Google search is a death trap that no business wants to be a part of. So to keep up with the changes that Google has announced, these businesses not only have to make their website more accessible on Google Search but also have to be mobile-friendly.
Why does mobile friendliness matter for these businesses? Well, 85% of consumers strongly believe that their mobile devices are a vital part of their everyday life. Therefore, The increasingly high demand for mobile devices means that consumers are relying more and more on their phones and tablets in everyday life. Businesses, especially local small to medium sized ones need to update their technology stat to the newer, more user-friendly model to allow for reaching a wider audience.
The use of smartphones and tablets totalled to 60% of all digital media time spent in 2014. More importantly for businesses, mobile apps accounted for 51% of all digital media time spent.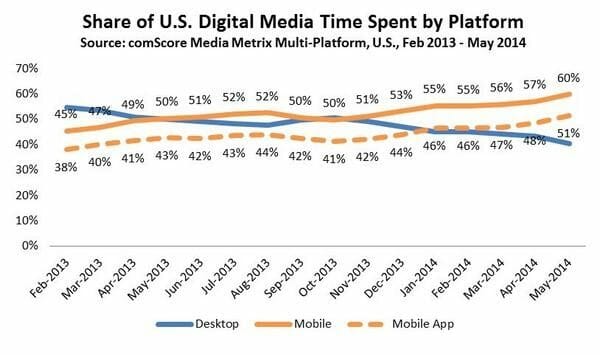 Here are a few ways that businesses can vamp up their sites and apps to accomodate the upcoming Google changes. To begin, you can use the Mobile Usability Report to garner an updated user-friendliness report using your Webmaster Tools. This will allow you to fix issues across your site to make it more mobile friendly in time for the April 21st SEO-pocalype.
As Entrepreneur says, it is important for businesses to create apps that load faster, within two seconds or less, to attract the most clientele to your site. Creating an average app will only allow for profits of up to $500/month to a developer, especially if it is a paid app. It is essential, therefore, as a small to medium sized business to make your app as user friendly and accessible as possible.
The particular change in Google's algorithm will not only expand their use of mobile-friendliness, but will also entertain a ranking signal which will have an enormous impact on the way that potential customers derive their search results. One in particular is the way that customers see adverts on their smartphones. A lack of mobile-friendliness disallows businesses to appear in the first few pages of Google search.
It is recommended that businesses create a subdomain on their main website so that it leads the user to a site that it specifically designed for mobiles. So, for instance, when someone types in www.starbucks.com into a web browser on their smart phone, the site will redirect them to a subdomain that is mobile-friendly. In fact, the company's websites sometimes ask them on their first visit to download their app.
For small to medium sized businesses, it will be important to begin by creating a strong foundation for app-building, as well as website developing. As it costs approximately $10, 000 to begin building an app, the important things to remember are to make it as user-friendly and glitch free as possible so that it can climb the ranking ladder on Google's new algorithm.
In addition, small to medium sized businesses will benefit the most from having user-friendly apps as it will drive more traffic to their websites, ergo allowing for more product visibility.
Other ways to increase traffic to your website are to make your visibility as noticeable on desktop as on mobile devices. The best way to do that is to update your apps and websites with adherence to the new ranking system. If not, there is a high chance that a business might be in the dust of Google search.
To keep up to date on the changes in Google Hummingbird, it is vital for businesses to change the way they think about the keyword. To make your web page and app as keyword friendly as possible, is yet another way for businesses to rank up on Google.
Finally and of utmost importance is to make sure that your company has a mobile strategy so as to not lose profitability for tech-savvy.
All in all, if businesses want to stay relevant in the digital age, as a business, it is vital to update with the technology available especially with regards to mobile technology as only 16% of users will try a faulty app more than once before they stop using it indefinitely.
Google's algorithm changes are just that final push that most businesses will need to improve their mobile-friendliness strategy to make it profitable for both them and their potential clientele.
Find out if your website is mobile-friendly, take the Mobile-Friendliness Test!