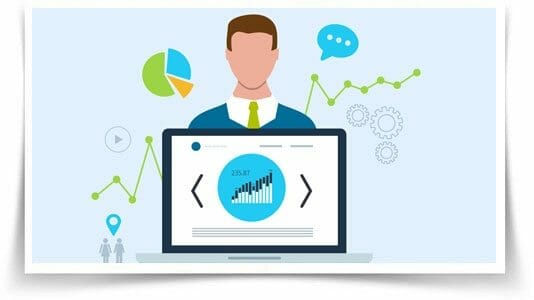 Search Engine Optimization: Are the Results worth the Price
With the advancement of the internet, more and more businesses are generating revenue through online shopping, and a key component to online shopping is website traffic. Website traffic is the number of visitors a website receives over a certain period of time. There are two categories for website traffic: the first type is called organic and it is the number of people who visit the website without the aid from a paid advertisement, the second type is called paid traffic, and this is the number of people who visit the website with the help of some kind of paid advertisement.
One way businesses try to increase their site traffic is through the use of an SEO like Rank Secure. An SEO, which stands for search engine optimization(er), is a methodology of strategies to increase site traffic by determining where the website will rank in the search results page of a search engine (SERP). It is one of the more effective advertising tools that is available right now. This is evidenced by the fact that 61% of global internet users research products online before purchasing them. Additionally, recent reports indicate that 39% of consumers come from online searches. Furthermore, SEO leads have a 14.6% close rate compared to the 1.7% close rate of outbound leads which are things like: direct mail, print advertising, cold calling, etc. Inbound leads are also 61% cheaper than outbound leads.
Many people, who don't completely understand what an SEO does, believe that the best way to improve website traffic is to move up on an SERP, so they will spend money on an SEO company with the hopes that it will boost their ranking among search engines. However, statistically speaking, this is not always the best way. According to a recent study, 70% of the links search users click are organic.

Furthermore, 70-80% of users ignore paid ads, and focus solely on the organic results.
However, the notion that SERP rankings are important is not unfounded; in fact, 75% of users never scroll past the first page of search results; this means websites that fall short of making it to the first page are severely limited when it comes to web traffic. Additionally, 60% search user clicks go to the top three search results. This means that even being on the first page doesn't necessarily guarantee an increase in web traffic if the website is near the bottom of the page.
Something to be aware of when it comes to using an SEO is: it focuses on particular phrases to get to the top of an SERP. The focus becomes about matching up with key words of a search query instead providing the best available content. Furthermore, although it is possible to improve a website's rankings on a search engine's results pages through an SEO, to maintain its ranking the website owners will have to continue to pay for the SEO Company's services.