Ajax is one of the fastest growing towns in Ontario. With a population of over 110,000 and a robust economy, local SEO would be a great option for those looking to enhance their marketing and SEO initiatives. Ajax's key industries are manufacturing, Business and IT services, Healthcare, and Tourism.
These industries are well suited for marketing strategies. This article is going to break down how your local businesses can benefit from acquiring SEO and Marketing services, and some tips to get started on your own.
Start Using Your Google My Business
Google My Business pages are those pages that pop up immediately when you search for a business on google.

These pages automatically exist for your business in Ajax. However, unless you claim and update them, they can not really work for you. Instead of leaving them with little information, or worse incorrect information, fill them out, and use them to get additional business. Make sure that you use the right category for your business. Make sure to also include the proper contact information and as many pictures are you can. Keep your contact information the same wherever you post it online. Make the first picture people see your business be the best one. So try for a high quality professional looking photo. Also the more positive real reviews you have the better.
NAP (Name, Address, Phone Number)
When it comes to your name address and phone number and business name it is important that it is the same across the board online and off. No one can find you if you constantly change phone numbers or business names. This is an easy way to be accessible to you're your prospective customers. If you ever tried to call a business only to find the number that is listed is disconnected, you can understand why you have to keep your contact information up to date.
Local reviews are so important. People trust the opinions of those that live in their neighborhoods and patronize the same places they do. They know that these people aren't really trying to sell them anything or persuade them. So they want this information why they are making their purchasing decisions. Encourage that that go to your business to write reviews online. Your most loyal customers are the easiest place to start. Also, discounts or free items are a great way to encourage them to participate by reviewing. Their perspective would be helpful for everyone. Know that negative reviews are not the end of the world. No one is perfect. Just respond directly to that review and do your best to make it right. People will see that and appreciate that you listen o your customer's comments and complaints.
Having a specific page dedicated to pursuing reviews is a great idea. It means that your reviews won't be floating everywhere, and it adds convenience for those trying to help by providing a review. This is especially effective this is when you need to get in touch with your customer base, especially those that aren't the most technically savvy.
Local On-Page SEO Factors
Older SEO strategies are great options for local businesses. A large portion of weight goes to the on-page content when using local search listings. It can be very beneficial to use one-page SEO as much as you can. An easy way to start is by putting your location in various parts of your web page.
Examples of where this can go are:
The title tag for your landing page
The h1 tag for your landing page
The URL for your landing page
In the actual content on your pages
In your image Alt data.
Being mobile-friendly is important. Most people search for the most things they search for at all on their phones. So make sure that your website can be view and viewed well on mobile devices.
Local ink Building & Citations
You need to prioritize link building in local SEO campaigns, it is something that is forgotten often. As a local business linking is more important than those attempting a standard type of SEO. You need links for reputable places to validate your local business. It isn't as important to get links to authority websites. Instead, focus your energy on getting links from websites that are local to your business and are doing some of the same things that you do.
There you have it. These are some tips to begin your local SEO strategy. If you need help from professionals that can help you. Rank Secure is a Canadian company that specializes in providing companies with amazing SEO strategies that are individualized just for them. We know your local landscape and have the kind of experience that can really work for you. If your business in Ajax needs some help that we can provide, contact us today.
We service Toronto, the GTA, including Mississauga, Brampton, Scarborough, Vaughan, Richmond Hill, Newmarket and we also focus in the southern Ontario region as well. With over 18 years of providing SEO services and our proven track record, you will be happy to go with a company as experienced as Rank Secure.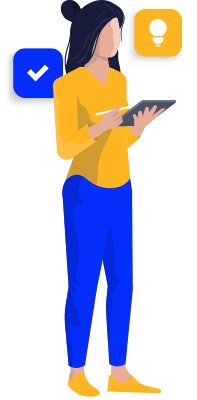 Want A Free SEO Analysis?