Custom QR Code Design Services
Custom QR code design is a fantastic way to relay lots of information in no time. It offers an advantage to your clients and your business, giving smartphone users immediate, direct access to your website information, products and services. Whether they want to get more information, buy, reorder or to simply engage with your brand, you can simplify the process with a custom QR code design. QR stands for quick response, and the practice of scanning codes has increased more than a thousand fold, amongst 25-55-year olds. The reason for this is simple: QR codes allow people to get more information in less time.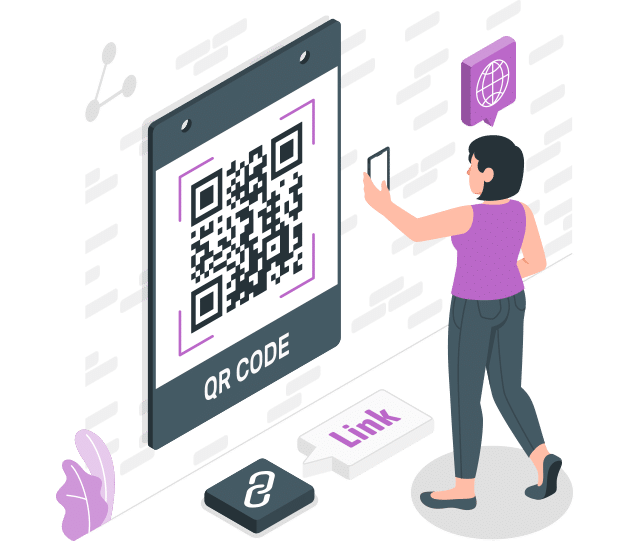 How Can a Custom QR Code Design Be Used?
A great marketing tool, you can use your new custom QR code design in many ways, including:
adding it to print adverts, posters, business cards or company communications.
printing it on corporate apparel, turning your branded company uniforms into marketing materials.
However you decide to use your custom QR code design, it should be tied into a QR code tracking system with reporting capabilities that will help you monitor usage statistics.
Dynamic, or hosted QR codes enable you to change the destination URL of the code on-demand at any time.
As a business-owner, custom QR code design can help build your customer base and it is a great way to intelligently build a recurring customer base.
How Can a Custom QR Code Design Be Used?
take on many styles, shapes and forms.
integrate your company's logo.
There are many different options, and ideally you should hire a custom QR code designer to create a fresh, new QR code.
You could find custom QR code design websites out there that allow you to create your own, however, there's more to it than just entering your info and rendering a code. When you work with a custom QR code designer, you're dealing with someone who understand the many interrelated factors that should be taken into consideration. These factors may affect the scan consistency and the appearance of the code, and include:
Using analytics, your custom QR code designer will be able to assess which devices your target audience uses. Not all devices can handle the latest code designs, so it is important to ensure that your design caters to your target audience's device capabilities.
QR codes can be used for many purposes, from POP displays to posters, advertisements. It is important to consider how your custom QR code design will be displayed.
Will your custom QR code design be integrated into another type of artwork? The design requirements will affect the way in which it is designed.
One of the most vital aspects of your custom QR code design, is the size. Consider whether your code will be displayed on a billboard, a magazine ad, or on a business card. The size of your code and the distance from the device will have a great impact on your custom QR code design, especially since the size relates to error correction. Each QR code contains varying levels of error correction, an important factor in designs where the code is obscured or distorted in some way.
With most custom QR code designs, there is some color manipulation involved. It is important to use the right levels of contrast between the background and the foreground to ensure that the code is scanned successfully.
Rank Secure's Custom QR Code Design Service
Rank Secure was one of the first companies to adopt custom QR code design. As a result, we've built up plenty experience and a portfolio of happy customers who still use their QR codes to drive business to their websites.
Speak to one of Rank Secure's custom QR code design specialists today about your company's marketing goals and about creating your own unique custom QR code design.
We service Toronto, the GTA, including Mississauga, Brampton, Scarborough, Vaughan, Richmond Hill, Newmarket and we also focus in the southern Ontario region as well. With over 18 years of providing SEO services and our proven track record, you will be happy to go with a company as experienced as Rank Secure.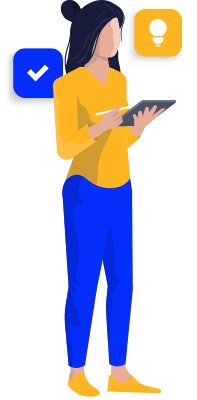 Want A Free SEO Analysis?