Guelph SEO & Digital Marketing Company
The 120,000 people of Guelph offer a vast customer base to its small businesses. However, it probably isn't being utilized by many because of a lack of an online presence.
Many in Guelph are younger people, educators, higher-income earners, and others associated with the university. That is the exact demographic of those who primarily use online searches to buy products and services.
Pew Research studies from the U.S. show that 95% of Americans that make more than $75,000 annually use the internet. In a breakdown of how they use it, 88% use it to do online product research, and 81% purchase products and services online. Also, 83% use it to make travel reservations.
That means many Guelph businesses would highly benefit from a strong online presence using Guelph SEO. Unfortunately, other studies show many small businesses – around 61 million in the U.S. – aren't even online.
Rank Secure has worked with small businesses to establish online visibility for more than 18 years using proven search engine optimization (SEO) methods. Our record of clients shows that we've been successful to those who follow our recommendations.
Online methods and protocols are constantly changing so business owners can't possibly keep up with all the techniques that get your business noticed. That's why it's best to hire Rank Secure professionals, who are constantly updating white hat methods to make sure it stays stay on top of search engine rankings.
Rank Secure has many techniques at its disposal to get your business established with its online real estate but two are highly effective.
Geographical SEO helps local customers find your business. They may search for a product or service near them and are shown your business. This is one of the best ways to build up a local customer base because many may not know you even exist or that you sell what you do.
Responsiveness of a website is becoming increasingly important as those who search online expect immediate results. Responsiveness means your website can be seen on any electronic device, from tablets to smartphones.
A study indicates that 60% of Americans search for local services and products online using their smartphone. That makes having a website that can be seen and navigated well on a phone is a money-maker.
Spending money on Guelph SEO services and other digital marketing is an investment and every small business owner wants to be sure it's money well spent. Rank Secure is different from other companies because we guarantee it will be worth the investment.
Rank Secure will provide a list of your set goals with doable, achievable set time frames as part of your customized Guelph SEO services package. Our services are trackable and traceable so you will know how well it's working.
Our past clients will say that following our recommendations has expanded their business, brought them more customers, and increased their revenue over time.
Schedule a complimentary 30 minute strategy session
Rank Secure offers a free evaluation of your business website to show you how it is or isn't working to increase your visibility and your business. For those who don't have websites, we can talk to your about our website design services and how they can help you jumpstart your business. Call Rank Secure today to let us show you how to increase your business!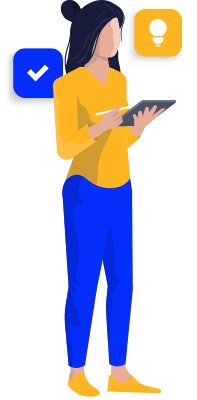 Schedule a 30 minute strategy session