Kenora is known for its waterfronts but its more than 15,000 people provide a thriving community that makes it a good place for small businesses. The problem with a smaller community like Kenora is that businesses find they're competing for customers with those in larger cities as well as online companies.
Another problem is many small businesses, as much as 68% according to a U.S. study, don't have any online presence. This puts them at a serious disadvantage in the marketplace. Kenora SEO services are a must-have for businesses with a smaller population in their town.
Being online is a necessity today for two reasons.
 It gets customers who are looking to buy into your business. Those who are looking online are already wanting to spend money on something. It might as well be your products or services. It also expands your business to areas you haven't reached before. You don't need an online store to expand your business to larger cities. Those who find your products or services can still call and place an order, even though an e-commerce store would be an advantage. This means you can sell in cities you haven't tried to sell it before.
Search engine optimization (SEO) offers a way for businesses to get noticed by people looking for the types of products and services they offer. Keywords can be used in product or location searches that point potential customers directly to your store.
Keywords also get your website a higher ranking on search pages so customers will call you first when they need a product or service. This is key because 75 percent of people searching online don't go past the first search page to find a company they will buy from.
The best marketing is one that improves organic reach. Rank Secure does that using Kenora SEO services but also implementing all the other available marketing techniques like social media networking, blogs, content writing, website design, technical coding, local advertising, and press releases. These are the same white hat methods that large companies use to build their branding and messaging. Using a variety of techniques gives a wave of name recognition in the community and makes your business one of expertise in the public's eyes.
Local business owners may not know things like metatags, meta descriptions, alt tags, directory submissions and may not understand how to use hashtags. They may not know how to coordinate messaging between Instagram, LinkedIn, Facebook, Twitter, Tumblr, Rumble, YouTube, Google Plus, and any variety of other new platforms that are popping up daily.
More than that, business owners don't have the time. It can take hours to maintain a solid online presence and business owners need to run the shop. Rank Secure is a professional digital marketing company that keeps up with all of it. We have a professional team with expertise in all these fields so your online presence grows with time. We have traceable, trackable results of our white hat protocols so you can see how it helps your business expand and grow.
Rank Secure offers a free business website audit to show you the best ways you can improve your online presence. We have more than 50 plans for various industries and can customize one to fit your exact business needs. More than that, we listen to you and put your input into a plan that works overtime to give you more customers and more revenue.
Those who have used us say our recommendations increased their business. We can increase yours too. Call Rank Secure today to get your free audit!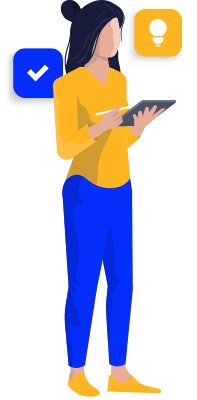 Want A Free SEO Analysis?