Local Business Optimization
Local business optimization provides searchers the power of the yellow pages, but without the hassle of carrying a large, heavy directory with them. Instead, businesses can make use of local SEO listings to appear in Google's directory listings, which are available to searchers using computers, phones and other internet enabled devices. Local business optimization gives small businesses more power than ever before, and it has been proven one of the most effective marketing strategies for small, local businesses with walk-in trade.
Why Local Business Optimization?
Local business SEO helps internet users to find your business based on your keywords and geographical location. People in your local area can find your business when they search for a specific service or product.
Companies don't just show up in local pages by chance. It requires expertise, SEO knowledge and strategy that is particularly optimized for your geographic location.
Your walk in trade is directly proportional to your ranking in the search engines.
According to a survey published on Yelp (https://biz.yelp.com/blog/survey-85-of-consumers-use-the-internet-to-find-local-businesses):
only 15% of consumers have not used search for a local business online in the past 12 months. The number is significantly lower than the 2010 survey.
online reviews play an important part in when it comes to making spending decisions, and 27% of consumers regularly read online reviews, while another 49% do so occasionally.
Rank Secure will combine these two factors with a range of other proven services to bring you the best results.
Local Business Optimization Combines Directory & Reviews
Local business pages display a snapshot of your business, its services, products, contact details, hours, images and reviews from satisfied customers, as well as a link to your website.
Not only is it an effective tool to be found, but it also lends authority to your main website.
Rank Secure's Local Business Optimization service includes:
Local Business Optimization Reporting
As you can see, local business optimization is a multi-layered concept. However, customers have become used to Rank Secure's transparent and thorough business practices, and that's why we offer comprehensive, concise reporting on your local business optimization progress. These reports include:
Detailed ranking reports. Find out where you stand in terms of local search with detailed reports containing screenshots of screen positions for any keywords.
Link building and citation reports. See all the links that we have established for your website.
Website analytics. Gain insight into exactly how our efforts are impacting your website return on investment.
Rank Secure works closely with you to establish a local business optimization strategy and to create a fine piece of local online real estate which will prove valuable in local search. From keyword research to local optimization, reviews, geotagging, and photos – we know how to ensure that your local online page is found by locals looking to do business with you.
Take advantage of the most powerful business tool for physical business marketing with Rank Secure's local business optimization services.
We service Toronto, the GTA, including Mississauga, Brampton, Scarborough, Vaughan, Richmond Hill, Newmarket and we also focus in the southern Ontario region as well. With over 18 years of providing SEO services and our proven track record, you will be happy to go with a company as experienced as Rank Secure.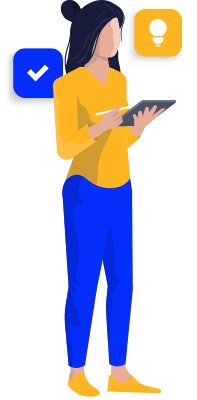 Want A Free SEO Analysis?