Midland has a lot going for business. It has an airport, a hospital, and 16,864 residents and is located where it is an economic centre. Yet, some small and micro businesses are finding it hard to compete in today's economy.
A solid digital marketing plan using Midland SEO services can help businesses of all sizes do more to face competitive markets in the region. Rank Secure has worked with firms and businesses of all types from doctor's offices, dentists, law firms, retail, and hospitality businesses to secure their online real estate and raise their ranking on search engines.
Midland SEO is more than just picking some keywords you think someone may use to search online. Rank Secure does a lot of research into your industry, business, and competitors to find out what you can improve to overshadow others.
Good SEO can help get customers ready to buy to visit your store, expand your customer reach into other cities, help local customers find your location, and provide online purchases that increase your bottom line.
There are many aspects to creating a good SEO plan and some of those should be incorporated into your local advertising. U.S. studies show that both online and local advertising is more effective when coordinated together to present the same messaging and branding.
An online presence is highly important in modern business. Statistics show that 91% of consumers look online first whenever they want to buy a product or service. Most of those, 75%, only use the first page of a search to find a company to buy from.
Those who use online web searches are more educated, wealthier, and younger. That means they are willing to spend more money than the average consumer. Our team at Rank Secure includes those who know about technical things like meta descriptions, directory submissions, social media posting, forum posting, blogging, web design and layout, and backend coding. These are things that business owners don't often know how to use effectively nor do they have the time to get it done.
Rank Secure wants you to understand how Midland SEO will work for you. That's why we're offering a free evaluation of your business website. In our detailed report, we'll show you what's working and what should be improved to get the results you want. We offer affordable customized plans that get you to your goals.
Our 18-year track record shows that we've helped small and micro businesses get more customers and increase their sales with our digital marketing. Call Rank Secure for your free evaluation today!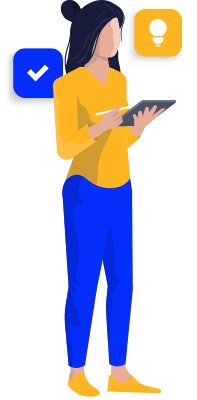 Want A Free SEO Analysis?