Mississauga can be incredibly competitive in business, especially when it comes to retail, restaurants, and entertainment. Whether you have a lakefront shop or a restaurant in the square, it can be easy to get overlooked with several huge malls and chain stores all around.
Small and micro businesses can benefit from Mississauga SEO services. Search engine optimization (SEO) services help you stand apart from the crowd and using them to get your name ahead in niche industries works exceptionally well.
Some businesses think they are too small to worry about Mississauga SEO or other online services. No business is too small to think about ways to grow and establish a good search engine ranking is one way to grow.
Rank Secure is a full marketing company so we offer other services like content writing, blogging, technical coding, social media networking and posting, and press releases. We treat your marketing as a whole unit because each part works to help all the others be consistent in its messaging and branding.
Rank Secure is better than all other Mississauga SEO companies because we have more experience, more knowledge, and more connection with small business owners. Rank Secure has been working with small businesses for 18 years so we have a proven track record of success. Our clients, whether they are dentist offices, plumbers, or retail, will tell you their customers grew after implementing our services. They now have more phone calls and more revenue than before all because of a good SEO services plan.
Rank Secure offers affordable Mississauga SEO services in a plan customized for your business. We have steps to take, goals set and time parameters for goals to be reached so nothing is left to chance. We also have traceable and trackable methods that you can look to for results. Our methods are white hat, best practice protocols so you know search engines will always love you and never penalize you.
Rank Secure can help even the smallest of businesses get ahead of the noise and establish online credibility that builds traffic, a customer base and generates more revenue. Here's how we do it:
We research your industry, company, products, services, and competition to find the best ways to showcase what you are offering above your competition.
We use targeted keywords to get you into niche marketing so those who are looking for products and services like yours will see your business website first.
We use keywords to get your business found geographically so those who live in the area find you.
#1 SEO Company in Mississauga
Rank Secure offers all its customers a free audit of their current business website so they can see where they will need improvement to get more traffic and more conversion. We have recommendations to take and will also listen to your goals to put them into an action plan to make your business dreams come true.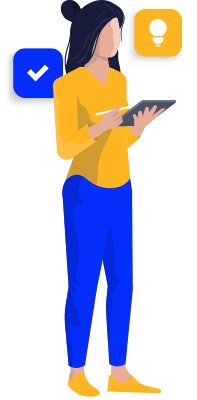 Want A Free SEO Analysis?