Off-Page SEO Optimization
Off-page SEO optimization is the most dominant force when it comes to growing your organic search engine rankings. It has been proven that off-page factors, such as social signals and backlinks add weight when it comes to search engines determining keyword rankings for the results pages. Therefore, off-page SEO optimization should be an integral part of your online marketing strategy.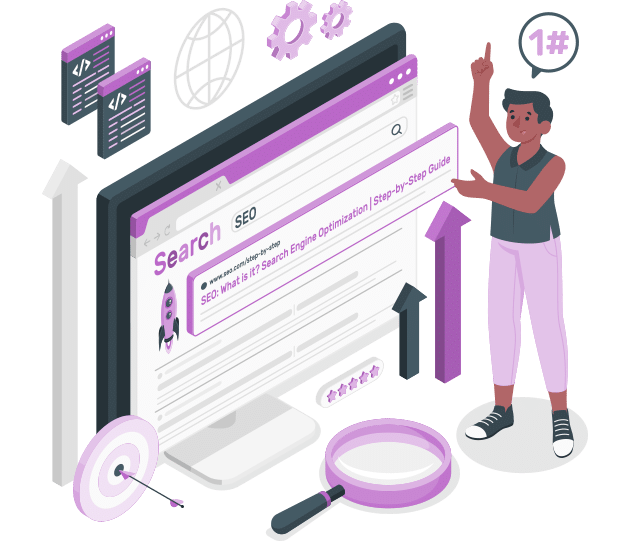 Some companies still think that off-page SEO optimization is just about link building through posting blog comments. While link building is an important part of the process, it is not all there is to successful off-page SEO. In fact, it involves a series of efforts and aspects that work together to create authority and gain credibility.
Search engines look for this credibility when it comes to determining keyword rankings.
In order to ensure the most relevant search results for searchers, the search engines constantly change the algorithms to reflect new ways of interpreting off-page citations and backlinks and to penalise over-optimization.
While anyone can comment on blog posts, not everyone can build a natural backlink portfolio that consists of strategically and carefully building links. Establishing natural links through off-page SEO optimization is best left to the experts. The process involves:
developing valuable, quality web content that naturally encourages links from external sources.
building links using varying link and anchor text.
Using a range of related sites, articles, and blogs to build quality, related links.
creating links of various forms, including contextual links, blogroll links and image links.
Your natural link portfolio is a powerful tool when it comes to enhancing your site's ranking potential. An integral aspect of website optimization and SEO, it is the most fundamental tool in establishing credibility and off-page authority. Off-page SEO optimization is an ongoing process which builds on on-page optimization.
Rank Secure views the off-page SEO optimization strategy as a top priority when it comes to marketing your website online. With the knowledge, experience and resources we have at our disposal, we are ideally placed to handle your site's on- and off-page SEO optimization, using the search engines' best practices.
Gain Authority – Be the Industry Influencer in Your Niche
A targeted inbound marketing strategy offers many cost-saving benefits when it comes to the lead generation process. Now you don't have to use outbound strategies such as television, radio and print marketing to reach the widest possible audience. Instead, inbound marketing and off-page SEO optimization allows you to specifically target your ideal buyers through targeted content sourcing and curation techniques.
Off-Site and Off-page SEO Optimization
Following from your on-page search engine marketing strategy, Rank Secure will build an off-site SEO optimization strategy which works through content sourcing and publication. We will identify the online habits of your target audience, and use educational content to reach them, with hooks that direct them to your website.
This two-pronged approach uses webinars, whitepapers, videos and blog posts as some of the tools to drive traffic to your site, and it has been proven to result in more targeted traffic, which converts more easily than ever.
Off-page SEO optimization involves using tools other than your website to enhance your web page rankings. Great sources for off-page SEO include:
paid and free directory listings
one-way link requests and exchanges with relevant partners
onsite and guest blogging
All the aspects of SEO work together in harmony to help your website climb to the top rankings on search engine results pages.
Off-page SEO Optimization Caution
Top search engines require consistency, definition and balance and you should keep that in mind when it comes to hiring someone to do your off-page SEO optimization.
Here at Rank Secure, we end up fixing the errors made by other off-page SEO optimization companies that promise quick-fixes. Don't fall for:
Quick Fixes: It takes time to implement a quality off-page SEO optimization strategy, unless you use low traffic keywords.
Questionable Practices: Major search engines will ban you if your site uses questionable SEO practices.
Rank Secure follows off-page SEO optimization best practices and White Hat SEO techniques as laid out by Google's webmaster guidelines. We play it safe. We do things right and we deliver results. Contact us today to discuss your off-page SEO optimization requirements.
We service Toronto, the GTA, including Mississauga, Brampton, Scarborough, Vaughan, Richmond Hill, Newmarket and we also focus in the southern Ontario region as well. With over 18 years of providing SEO services and our proven track record, you will be happy to go with a company as experienced as Rank Secure.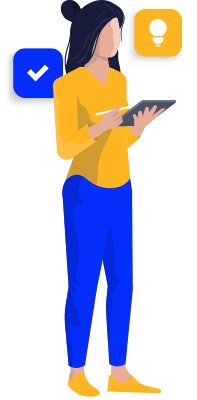 Want A Free SEO Analysis?