Orangeville is a great place to live and a good place to have a business. It's safe, affordable, and has a good infrastructure. Yet, some businesses may not be getting as many customers as they thought they would and don't understand why.
You have great products and you think your shop is visible from the street. You put up signs and ran local ads. The reason why you aren't getting the customers you want probably boils down to one simple fact: your business isn't visible online.
Why a Website Doesn't Work
Many business owners, particularly those who own small and micro businesses, made some terrible mistakes with websites. The first is not having one at all. According to a U.S. study, some 34 million small businesses have no online presence. That means they will not be highly competitive in today's market.
When some do decide to have a website, they go for the cheapest available. That generally means they put it up themselves with a DIY website company. While some may offer nice-looking sites, they don't offer a lot of options for making your site rank high in search engines.
Why Ranking High Is Important
Ranking high on major search engines is the number one thing that can improve your site traffic and increase your revenue. It lists you above your competitors making you the first choice for potential customers. Customers looking online are ready to buy so ranking high is attracting a paying customer.
Most people don't look at listings beyond the first search page.
One reason many small business owners scurry away from marketing companies like Rank Secure is they think the cost is out of reach. That isn't true for Rank Secure. We offer affordable Orangeville SEO service plans that work to increase both traffic and sales for small businesses.
We know our methods work because they've worked for many other small businesses over the 18 years we've been doing it. Our clients have all said following our recommendations result in more customers and more sales over time.
Rank Secure is transparent in its pricing. You won't be hit with surprises. We also provide traceable, trackable methods so you can see the effect our Orangeville SEO services have on your business. We know one of our customized plans will amount to a positive return on investment.
Rank Secure offers a free evaluation of your business website. We'll show you what's working and what isn't. For those who don't have a website, we have excellent web designers that can create a beautiful one for you that will launch your business into new revenue streams. Call Rank Secure today to see how we can help your business!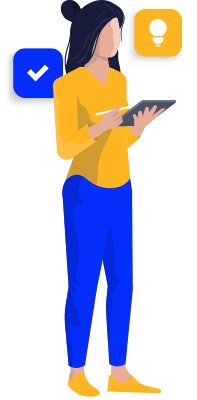 Want A Free SEO Analysis?