Small businesses in Richmond Hill can find the customers they long for by using Richmond Hill SEO. It's the one thing that can make a small or micro business stand out in a large urban area.
That may sound obvious to some because most realize the online economy is booming. Online business activity grew by 27.9% in 2020. However, small businesses have lagged behind others in jumping online so learning how much Richmond Hill SEO can help generate new business is a light in the middle of a competitive environment.
Even those who are already online may not realize the full impact a solid SEO strategy can have on a business. It improves organic reach over time and that amounts to more customers, more sales, and higher sales totals.
Best SEO in Richmond Hill
Rank Secure is a digital marketing company where professionals studied online trends for years so they know methods like Richmond Hill SEO plans work. The reason why they work is that these white hat strategies find the customers already looking for your products and services.
Finding those customers and directing them to your store is like picking low-hanging fruit. It increases sales without a lot of effort from the business owner.
New ethical ways to use keywords are always emerging. One is the create keywords that give small businesses higher rankings in niche searches. While some may scoff because this doesn't give a business a massive amount of views as a big search engine option does, it works because it puts your products in front of the right customers.
Richmond Hill SEO Company and Full Service Digital Advertising Agency
Besides, getting a high ranking on a broader search engine isn't something easily achievable for a small business. It also wouldn't necessarily amount to more sales because many of those who find it may not be interested in your products. It's better to target customers with Richmond Hill SEO.
Using keywords to assist those using local searches to find your business is another effective method, especially since 76% of local navigational searches result in a customer visiting a shop in the search.
Small businesses need to choose wisely when picking a digital marketing company to perform these strategies like Richmond Hill SEO. Some in the area boast of quick results but use questionable practices to get those results.
Rank Secure wants small businesses to have long-term success without suffering search engine penalties from black hat practices. We use tried and true methods that search engines accept so that your reach grows organically. Our methods are trackable and traceable so you will know how they are affecting your customer base and sales.
We also like to talk to business owners and keep them involved in the process by educating them on how it works. Rank Secure uses its goals and input as a basis for an affordable, customized plan that addresses the business' needs.
Our clients over the past 18 years say following our strategies set for them led to increased revenues. We guarantee small businesses will get a return on investment after implementing our plans and keeping up with them over time. We'll stick with you until you reach your goals.
Rank Secure offers a free evaluation for your business website that includes both the good and the bad. You'll be able to see what's working and what isn't. We'll also have recommendations on how you can improve its effectiveness.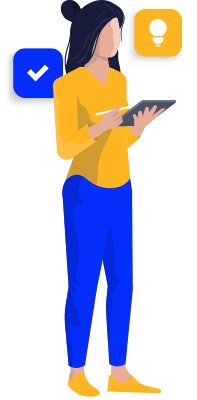 Free Real-Time Website SEO Analysis