For contractor's summer means it's high season for business. For house painters, carpet and flooring installers, roofing companies, electricians, landscapers, swimming pool contractors, siding providers, and general building contractors, this is the time of year when ranking in the top of the search results can mean the difference between substantial or mediocre profits. So, read on and get some tips on how to rank best for your area and type of business.
Local contractors have it kind of hard when it comes to online marketing.
They are typically sole proprietorships or small, family-owned businesses, and cost-conscious. Owners and managers of these contracting companies typically don't have a lot of time to devote to marketing activities, which they must do themselves while keeping their promotion budgets as low as possible. Local contractors are increasingly reliant upon a combination of word-of-mouth client referrals and search engine referrals. Word-of-mouth can grow naturally, but search engine rankings won't always happen without intentionally tending to your businesses' online presence.
It's possible to do it yourself to achieve good rankings. And it's possible to do it without driving yourself crazy or spending more time than you have. You don't have to do everything at once – break off smaller pieces of the project and plan to do them consistently over time. However, if your aim is to get your rankings up quickly to compete now for the summer season, set aside a couple of weekend days up front to do these things as soon as possible. Search engine optimization is often a game of inches, especially if you're in a business category or market where competition is more intense. If you're in a competitive area you may have to try to do more than your competitors so that your ranking signals may marginally outpace them, enabling your business listing to rank above theirs.
Tips for Local Search Rankings for Contractors
Doing these things can really help your business conquer SEO but, if you need help that's okay!
Rank Secure is here to help. We can assist you with all of your SEO and marketing needs. There are many different kinds of solutions for many different businesses, we can help you find the best ones for you.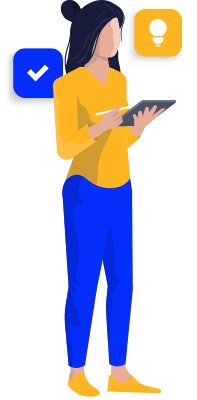 Want A Free SEO Analysis?