St John's offers a loss of hustle and bustle in the city of 108,860 but some businesses, especially startups, can find it difficult to get noticed in a targeted customer market. There are so many competitors both in the city and online that it can be hard to gain traction.
This is where a local business must step up its St. Johns SEO strategy. It pays to have an aggressive online presence in a tight market and those who invest in a solid St. John's SEO strategy will see more customers, have larger sales, and an increased bottom line.
Yes, search engine optimization (SEO) strategies will give you a return on your investment if they are done ethically, correctly, smartly, and using a whole website approach like what Rank Secure offers. Our clients over the past 18 years state their customer base grew and their business expanded once they implemented recommendations from Rank Secure.
It does take time to grow your business with organic reach but you know that our work is to produce real customers who will buy from you so it's worth the wait. Keywords are an integral part of St. John's SEO but they have to be the right keywords. That's where our team does a deep dive into your industry, business, competition, and products to find the keywords that will point customers looking for your types of products and services to your website.
Targeting niches are important to ranking on search engines. That is especially true for small businesses, self-employed people, or startup companies. You can't compete on the larger searches but can find the perfect customers on niche searches. Rank Secure gets you ranked higher where your customers will be looking.
The ranking is important. Studies show that 75% of those doing online searches won't go past the first search page. Some won't even scroll to the bottom. Rank Secure uses best-practice protocols to get your business ranked as high as possible so you stand out from your competition.
We are always on top of the latest Google updates to protect our clients from penalties imposed by Google.
Numbers don't lie. Most people are looking for goods and services using online searches. This has been the subject of articles in Forbes Magazine and part of studies done by Pew Research. We at Rank Secure understand how the numbers and the algorithms work and our knowledge of Google standards will help your business reach its online goals.
We have a proven track record that stretches back two decades. Most of all, we talk to you – the business owner. We create a written, customized plan with goals, timeframes and show you how to track the success of our methods. Trust in us is verified so you know exactly what you are getting. Your investment into St. John's SEO will bring you the most bang for your buck with Rank Secure.
Rank Secure offers a free evaluation of your business website. We'll take a hard look at it to uncover what's working and what isn't and report all we find to you. We will also offer recommendations on how to make it perform better to draw in the best customers.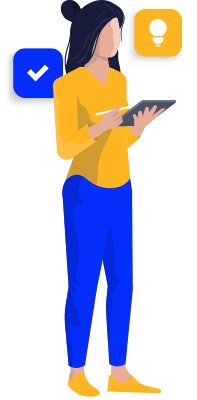 Want A Free SEO Analysis?