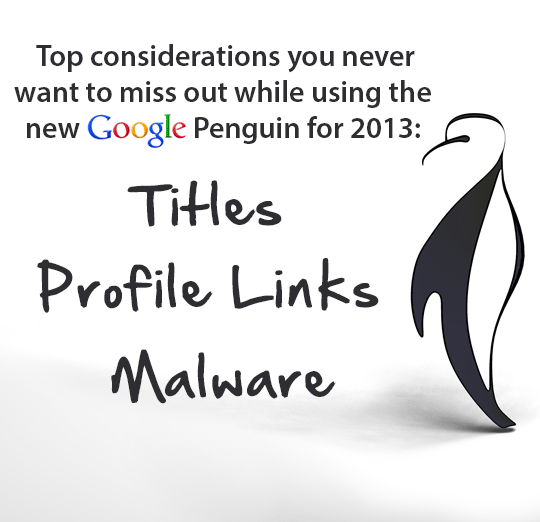 It is the ultimate goal of every site owner to make the most from their contents and with the arrival of the new Penguin 2.0, content marketing is sure to take a new dimension. Just to give it a brief definition, content marketing can be described as all those procedures that site owners use in generating more traffic to their sites and this leads to enhanced online visibility and optimization of the site.
In order for one to make the most some of the best from your SEO marketing, there are some important update checks that have been termed as crucial and these are sure increase traffic generation. The question now is: what are the elements to look out for and how do you make the most from them? Well, here are some top considerations you never want to miss out while using the new Google Penguin for 2013:
Titles
Check out on your titles- always remember it is the titles that get the attention of the visitors and search engines, for the perfect optimization, have a direct and short title that directly relates to the content.
While checking out on the titles, you can never ignore the anchor texts. When selecting a keyword to be used with the anchor text, do not go for an overused keyword for the sake of both the inbound and outbound links.
Profile links
Now that we have mentioned links, it is important to have an understanding of what to do with all the links to your site for effective traffic generation. Be sure to check out on the performance of your links, does its profile work appropriately? Are you sharing your links with the right kind of sites? By now you should know that Google prefers that you share some of the link powers that you have. You should also ensure that there your links do not cross with each other, in the event that the links cross, just delink your site.
Malware
Check on your site always to ensure that there are no malwares. Most site owners are used to having Google check for the malwares and e-mail the reports but with the new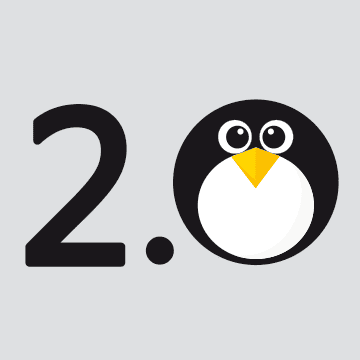 , it is important to check for malware by self. The adverse effects of malware on your site cannot be underestimated especially with a potential risk to link profiles for your site.
These are just some of the important facts that you need to have so as to get started, there is still so much that you can get from Penguin 2.0 that has not been touched on. What is important for you to understand at this point is that there is more to SEO and content marketing.