How does Google Instant Suggestion really work?
Have you tried typing something into Google lately, only to get a dropdown menu of suggestions like this: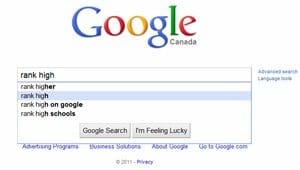 This technology can definitely be manipulated by Google and it controls what it is that you want to search for. Such things like a history of google suggestions, which highlights what has the most popular searches. Another factor is that Google uses real searches to list its suggestions, factoring what is displayed. All of this can vary by Region & Language, which is another algorithm that Google factors into.
Try it yourself to see how it works, it is a great tool, but be careful as you may end up clicking the wrong terms by mistake which will get you the wrong result, and this usually happens when you are not paying attention.
Updates are always being made to tweek, so make sure your site is properly optimized and nothing with be wrong and you will get the proper placement that you may be looking for.