Finding out the effectiveness of SEO or a PPC campaign is no big deal. However, how to accurately measure the efficiency of social media campaigns and other campaigns that are created for audience awareness?
During the initial stages, these campaigns are generally sustained by the hype. However, as time goes by, questions relating to the return on investment of a social media campaign are often asked once the level of hype begins to fall. Some companies end up building their social media campaign just because their competitors have done the same.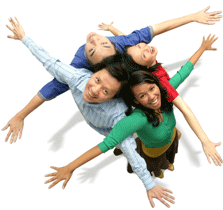 Public relations is a broad term that includes management of reputation and ensuring that the target audience maintains a favorable point of view about the business. Social media has emerged as an excellent public relations tool because it presents an opportunity to overcome the gatekeepers and interact directly with the prospective and existing customers.
Business owners often wonder what is the real value of having five thousand followers on Facebook, or is it enough to send thirty tweets per day? Unfortunately, it is not possible to say because there is no performance measurement framework for social media. Moreover, the industry does not have any agreed standard till date.
Most businesses agree that measurement of social media performance is important because that will help them figure out whether their campaigns are meeting the targeted outcome. Some people may argue that accurate measurement is not possible because all the effects of a social media campaign are not known. However, that is not a strong enough reason for not measuring parameters that are measurable.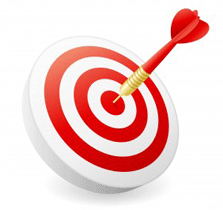 Before deciding to measure your social media performance, it is important to have well defined objectives. Depending on the nature of business, objectives can vary. In case of more than one objective, the objectives can be linked to different campaigns to measure their performance. The example of an objective can be growth in sales figure comparing to the previous month. Another measurable parameter is the audience of your business. Different audience groups for a campaign could be customers, media outlets, suppliers, etc. The number of followers and their level of participation could be a performance measure for your campaign.

Any performance measurement effort is successful only when there is a benchmark to compare against. Your benchmark here can be the performance of your competitors or your own performance in the past. After that, define the KPIs for your business. This will differ depending on the objective of your campaign. Data collection is the final step in measuring the efficiency of your campaign. Content analysis, web analytics, and phone/online survey are important tools in this regards.
Following the above steps will give you a fair idea about how efficient your social media campaign is and what needs to be done to make it better.