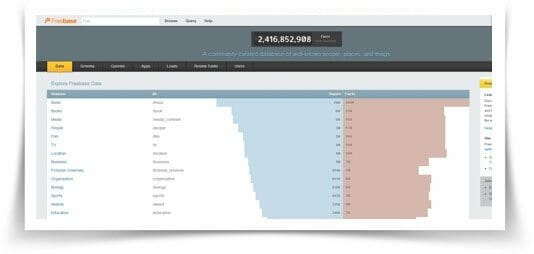 What is Freebase and How it Can Benefit You
Freebase is a huge database consisting of cross-linked information that are collaboratively edited. Technically speaking, it can be defined as a large knowledge base that is collaborative in nature and includes metadata composed mostly by the members of the community. This online database of structured information is harvested from different sources including contributions from individual 'wiki' contributors. Metaweb, a well known American software company, developed Freebase in the year 2007. In the year 2010, Google acquired Metaweb.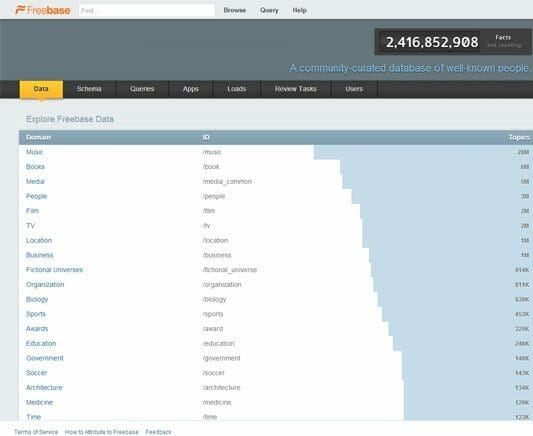 The basic objective behind creating a product like Freebase is to have a system similar to Wikipedia that helps build the semantic web. Any user can search, use, copy, structure, and contribute data in Freebase. Though it may sound similar to Wikipedia, the basic structure is different. Wikipedia arranges all information by articles. On the other hand, Freebase is organized to be a database that can be read by software and human beings. Today, Freebase is considered to be a reliable global resource where we can efficiently access information related to different topics.
Freebase collects three basic types of information. The first type includes data that are fine-grained such as the release date of a movie. The second type of information are documents presented as descriptions on different topics. Freebase also includes media files such as audio, movies, and images. Freebase distinguishes itself from other similar database resources such as Oracle and Google Base by offering highly interconnected sets of data.  As an example, if a Freebase user enters the name of his/her college in the Freebase page, he/she will automatically become a part of the students section of the college's Freebase page. Interestingly, a Freebase page of the college will be created automatically if there isn't any. In Google Base, there are many different data sets that are separately organized. This means there is always a chance of conflicting data by duplication of records. However, the approach is completely different in Freebase. To reconcile conflicting data, Freebase ensures no object is included more than once in its database. Therefore, if you are looking for your favorite band in Freebase, there is no chance of receiving multiple pages.
Each of the twenty million plus entities or topics in Freebase have a unique id for all of them. This helps users distinguish between multiple entities with identical names. Most of the topics in Freebase are associated with types such as people, books, places, films, etc. Additional properties like the latitude of a place or the height of a person may also be present. Searches and queries may be performed against the data available in Freebase, thanks to its API. Freebase also has libraries available in multiple languages.
The most useful feature of Freebase is that all the information available here are free to access, browse, copy or query. Freebase can also be used for commercial purpose just by mentioning that the business uses Freebase data.  This possible because all information provided by Freebase is licensed under the Creative Commons Attribution License.
Thanks a lot for going through this post. Rank Secure is one of the fastest growing service providers in the ever changing world of SEO. Contact Rank Secure today to find out how your business can benefit from the Freebase database.