Google's upcoming Android operating system will be named after the renowned chocolate bar Kit Kat. Many of the readers may know that Google has been naming their new Android operating systems after different deserts since quite some time. However, this is the first time when a chocolate brand has been chosen for the same. The Android 4.4 version will be branded as Kit Kat, and is expected to hit the market in the month of October. Official sources have disclosed that the packaging of Kit Kat will display the green robot mascot of Android breaking a bar of Kit Kat.
Financial terms of this deal between Google and Hershey are still not known. However, it has been disclosed that Google approached Hershey sometime between six to nine months ago to seek their permission for the use of Kit Kat as the name for their next OS. This information was revealed by Jennifer Podhajsky, Hershey's Vice President of U.S. chocolate. Podhajsky feels that Kit Kat's jingle is an excellent fit for the users taking a break to spend some time with their Tablets or Smartphones. "Kit Kat consumers are young, vibrant consumers of candy and chocolate bars, and that's a nice match with Android," Podhajsky said. She also added that Hershey's interest in the deal was because of the fact that the principal demographics match for Android and Kit Kat.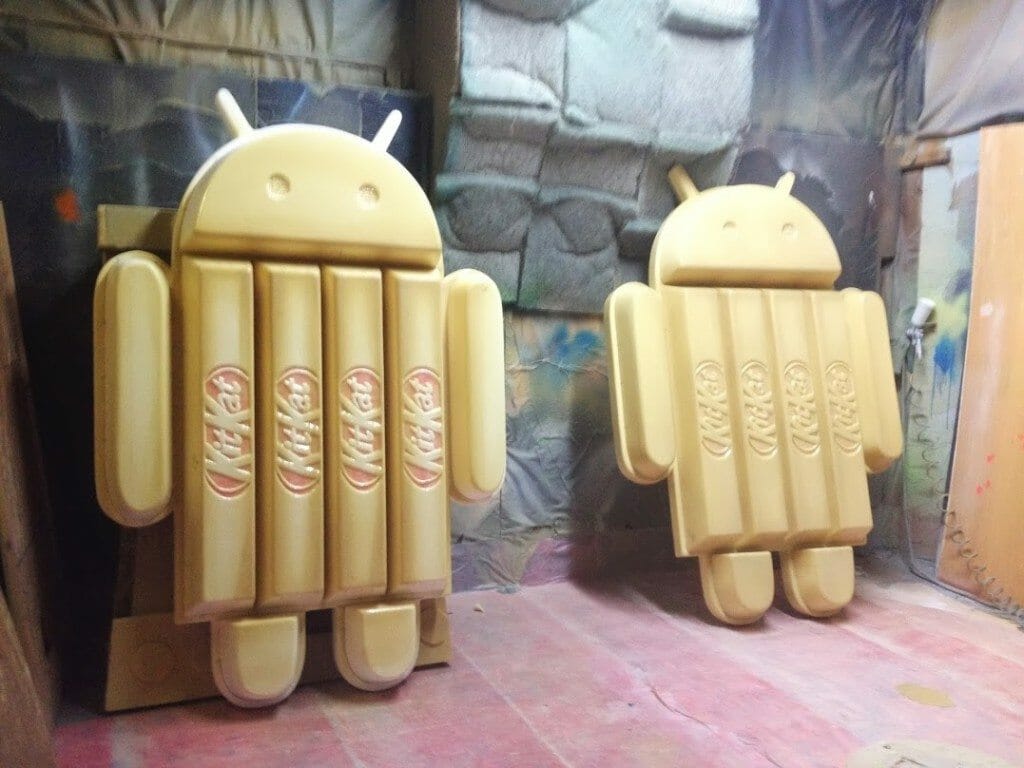 The name Kit Kat comes completely as a surprise even for the technology gurus. Since months, it was being speculated that the next operating system for Android will be named after Key Lime Pie. According to the director of Android marketing Marc Vanlerberghe, Kit Kat was chosen as the name because it has been a "favorite go-to snack among the team since the early days of Android."
To View more Photos of Making Android click here.