What to Expect from Google Penguin 2.0
According to the developers working on the Google Penguin 2.0 update, the improvement is expected to be rolled out within the next few weeks. The change in the Penguin algorithm is expected to have a significant effect on the search experience of millions of its users. The original Penguin was released last April with the aim of reducing the number of link spam in most of the search results. The Penguin 2.0 update is expected to further devalue the link spam as the original Penguin was designed to work.
Google Penguin 2.0
Penguin 2.0 will go deeper and will definitely have a bigger impact compared to the first version of the program. The first version of Google Penguin affected many search queries. This caused a large outcry from various quarters, especially webmasters. This means that this Google Penguin update cannot easily be ignored. These are some of the ways in which businesses can try adapt to the introduction of Penguin 2.0.
How Traffic is Going to Drop with Penguin 2.0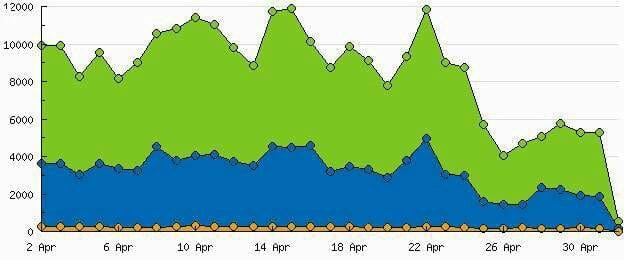 Understanding the Site's Link Profile
Over the period of service, Google Penguin was able to collect information regarding various characteristics that constitute link spam. The new version of Penguin will definitely have more understanding of what constitutes link spam. Link spam is a link between two similar pages aimed at making it look like a given page has a higher ranking in the search results. If you are one of the people who does not see any value in back links then you need to try your best and ensure that you have removed them as soon as possible.
Try to Create Relationships with Reputable Sites
One of the most effective ways of ensuring that you don't suffer any traffic loss from any changes in the algorithm in the future is to build links with reputable websites. One back link from a reputable website can be worth one hundred times more than several links from low-value spam links.
You can get back links from other web sites through the creation of high quality and relevant content. You could then link to these websites by simply sending them an email and asking them to place your link on relevant page content. Some other techniques that have also been known to work include guest blogging. This technique can generate a substantial number of back links, but the search factors of this technique can change significantly over time.
Concentrate On the Natural Link Parameters
There are a number of parameters that may be used to identify link spam. You should try to avoid most of the characteristics that may be detected as spam. These are some of the characteristics that you need to steer clear of:
Avoid links that come from websites that are developed exclusively to serve the purpose of SEO
Avoid linking to websites that come from adult and other X-rated sites
Avoid links that user over optimized anchor texts
Avoid links that come from sites that are very different from the purpose of your site.
If you have broken any of the rules above then you need to try correcting your site as Penguin 2.0 comes into full service.