In this article, I'll show you exactly how to bring people back to your website.
If you've worked hard to attract prospects, customers, and even email subscribers, don't just abandon them and go hunting for new site visitors, it's time to engage with them.
Customer retention is the ultimate key to a memorable brand, customer loyalty, and consistent cash flow. Always appreciate your existing customers and site visitors.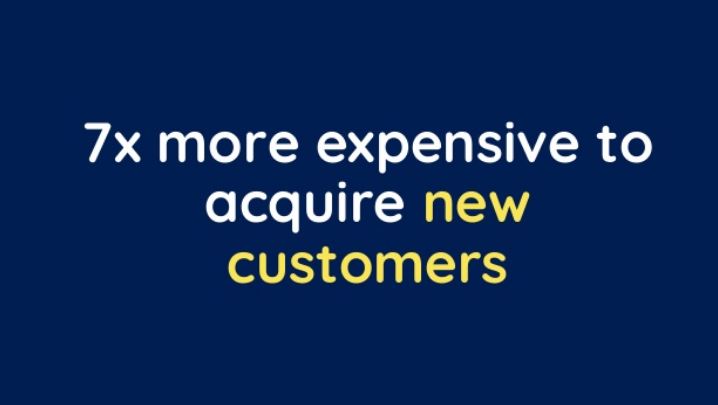 As your business ages, you'll realize the bringing people (i.e., customers and readers) back to your website is presumably more essential than going after strangers.
Being able to attract and keep customers long-term is one of the best ways to understand their needs better, create and offer more helpful products and services, and treat them like Kings.
It's also not advisable to throw thousands of dollars on new advertising channels when your revenue is low or when you're tight on budget. 
There's more, customer acquisition can be expensive — so it's essential to develop long-term relationships with your site visitors and customers.
Here are 7 simple ways to bring people back to your site:
Cultivate Good Relationships With People 
Lasting relationships begin with knowing your target audience. To bring people back to your website, you need to know what they like and dislike. What do they think about your website or online store?
Simple survey questionnaires can help you get helpful feedback from your site users. With the feedback, you can easily tailor their experiences properly. Learn to connect deeper and listen to people.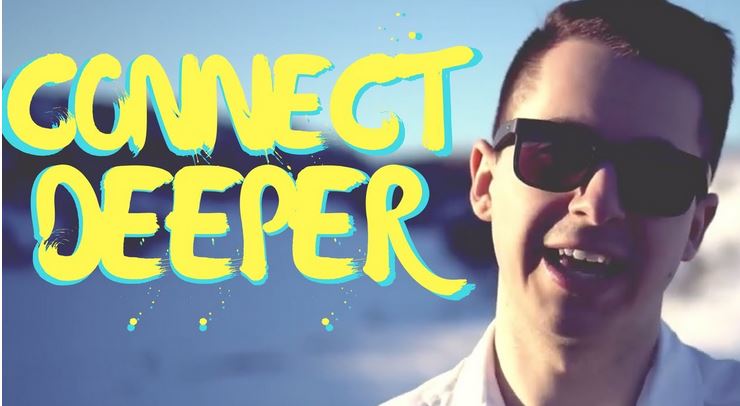 For example, if you discover that your site users like to engage with you in the comment section, then get more engaged there. Ask them to comment after reading your blog posts, and respond to comments as soon as possible.
Doing so will make the customer feel more valued — and is enough reason for them to come back often. 
Every behavior or pattern you notice in your customers, improve on it — that's a simple but powerful way to build a strong relationship that will keep them connected to your brand for a long time.
Offer Promos and Discounts
If you're selling an online course, an eBook, software, or any form of product (digital or physical), offering promos can bring people back to your site/store.
We all love and take advantage of promos and discounts. Often, it could be a $5 discount or 20% off the total cost. 
Even though you don't save a lot with this discount, what matters and makes people happy is the psychological mechanism that drives this feeling.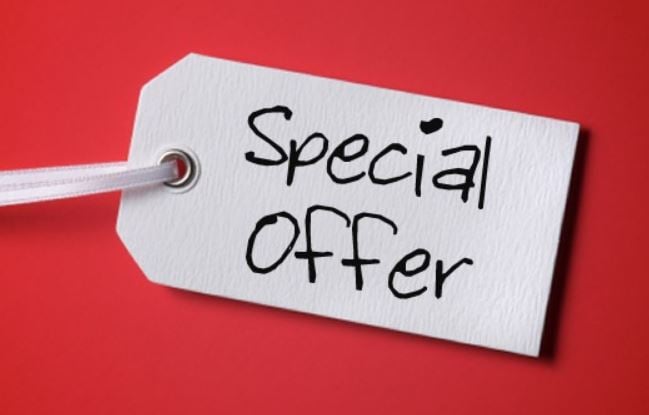 Studies have shown that the word "free" gets us excited. It evokes positive emotions in the customer. 
No, it's not the amount that counts but the feelings that come with it.
So how can you offer promos and discounts to bring people back to your website?
Start by offering customers free shipping.
In the words of Patryk Pawlikowski from Shoplo:
"We offer free shipping on many of our stores and it's usually well-received. We record a significant increase in purchases during this time. Shipping fee is a huge turn-off, it causes customers to resign from purchase. You could go about offering discounts using different approaches. For example, most online stores offer free shipping to customers who spend more than $50, this works too. Better yet, you could offer free shipping on all orders — provided you'll cover your running costs. Customers appreciate it and it can lead to sales."
You could also distribute discount coupons. If new prospects are skeptical to make their first purchase, use these coupons to motivate them. 
A special offer such as "Buy 2, get third 50% off" is also a great stimulus to increase sales. All of these promos and discounts will not only increase your sales, but it'll encourage customers to come back to your website and even refer their friends and family members.
Follow up Through Email Marketing
Email marketing has become an indispensable marketing strategy for both small and big businesses. 
If you're not capturing email addresses of your site visitors, you're wasting time and drowning your business unknowingly.
When online marketing influencers such as Gary Vaynerchuk, Darren Rowse, Yanik Silver, and the like were asked what their biggest regret was when they started their online businesses, their responses were "Not starting my email list earlier."
People are so attached to their inbox. Research by OptinMonster revealed that 58% of people check their inbox every morning compared to 11% of people who check their Facebook account."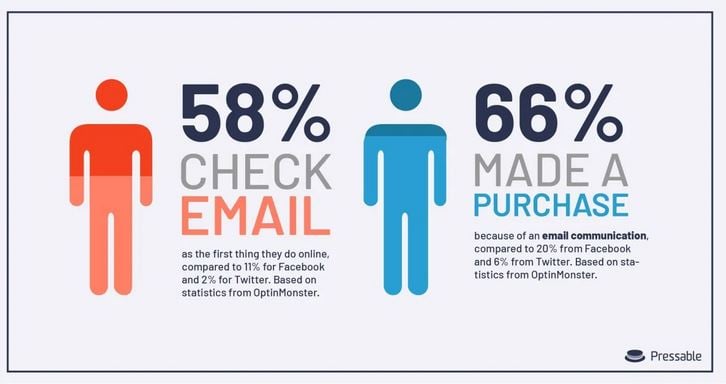 With a contact list of your ideal prospects and customers, you can easily follow up with them, share your latest posts, notify them of new product launches, announce your webinars and live events, and more.
You can keep in touch with people who visited your website 6 months ago, 2 years ago, and so on. There's no reason why you shouldn't add a web form on your website to start building an email list.
Email marketing is quite cheap and easy to set up. Aside from bringing people back to your website when you follow up via email, you also get to build trust with your customers.
According to Epsilon Branding Survey, "54% of people demonstrated a more positive attitude towards companies that send them engaging emails. 71% of survey respondents stated that when shopping online they always remember emails they received from a company or website." 
In summary, here are some simple ways to leverage email marketing to attract repeat customers and site visitors:
Send emails to notify subscribers about your new content (video, blog posts, visuals)

Send emails to offer promos and discounts to existing customers.

Send emails to recommend complementary products immediately after purchase. This could get you more sales as customers are still in the purchasing mood.

Send emails to people who have been inactive on your website for a while with special offers to make them come back.
Provide a Great Customer Experience
"If you do build a great experience, customers tell each other about that. Word of mouth is very powerful." – Jeff Bezos, CEO of Amazon
Nothing beats a great customer service. It's all about bringing the best out of your customer and site users.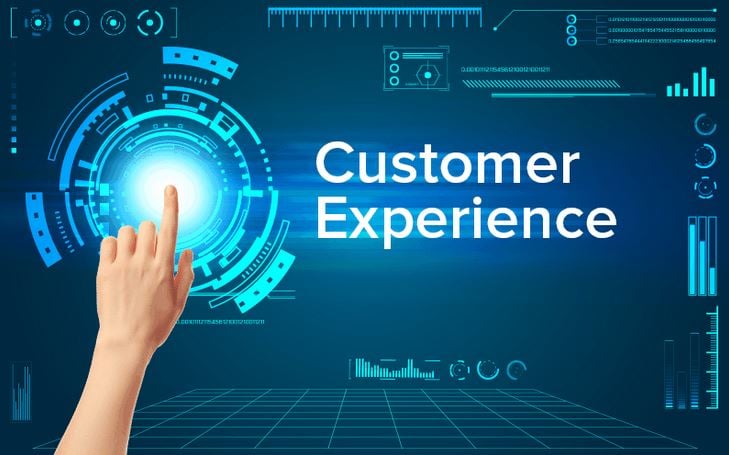 If customers feel great, they'll tell other people about your brand. That's the foundation upon which Amazon, Zappos, and other brands are built. Encouraging repeat business isn't magical or accidental, it takes a deliberate effort. 
Sometimes, it can be painful and cost you resources — but it'll pay off if you recognize that without people, you don't have a business. 
A bad experience, on the other hand, can destroy your business and discourage people from coming back to your website. 
No matter how small the ugly experience may be, it tends to linger for years — you can probably relate to one or two experiences you still remember till today. 82% of customers abandoned a brand as a result of bad customer experience.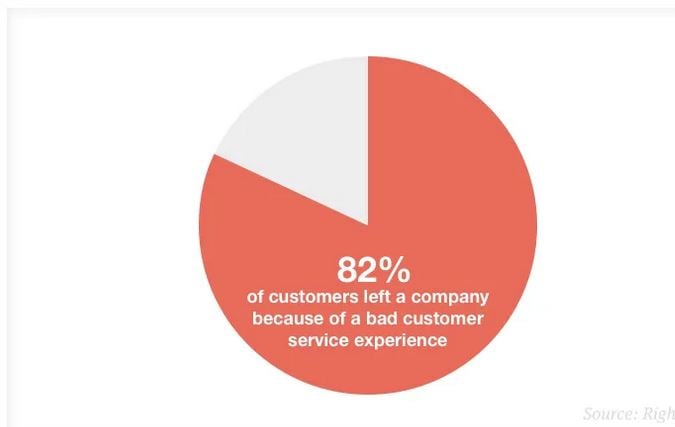 Don't allow people to complain about your brand or product on social media or to their friends. To earn repeat business, it's your responsibility to deliver great customer service.
Make sure you deliver the product or content that customers came for, be transparent when dealing with customers, make returns and cancellations easy, provide easy ways for customers and site visitors to contact you, respond to messages promptly with a positive attitude.
You might create a good first impression with your marketing campaign, but the two major factors customers will judge is the quality of your products and their experiences.
Create a Customer Loyalty Program
People like rewards. They want their efforts to be appreciated and applauded. It's a great way to get repeat customers and visitors back to your site.
According to Aimia, you can offer different forms of loyalty programs to your site visitors and increase your brand's market share by 20% and customer acquisition by up to 10%.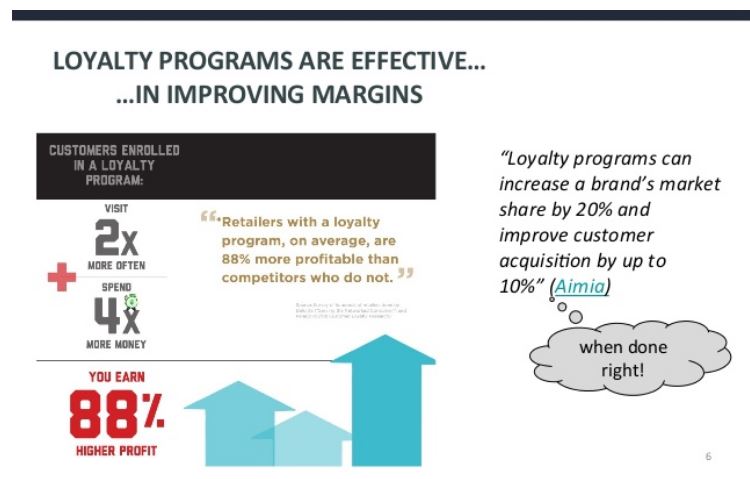 Customer loyalty programs are popular with eCommerce stores that sell mostly physical products, but that doesn't mean it can't work when you're a blogger or digital marketer selling digital products (such as online courses and software)
If you provide a freebie to customers who purchase from your store within a specific timeframe, it'll motivate them to come back for new deals — especially if you make it a culture.
Most sandwich shops, for example, provide tiers which allow people to unlock special benefits based on the number of purchases they made. 
In a study by Tatango, simple loyalty programs can increase the likelihood of customers purchasing from your website by 82.4%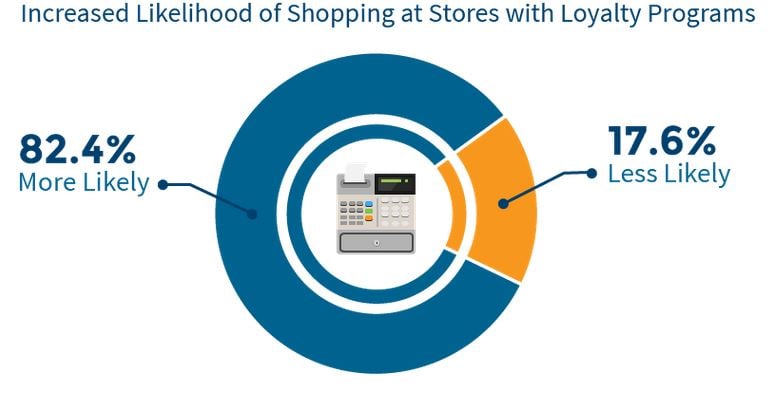 Regardless of the type of loyalty program you adopt for your customers, it'd drive new customers and sales to your business — as long as people can get something in return for spending money on your products, you'll motivate them to keep coming back.
Retargeting in Social Media
Retargeting is one of the most powerful tactics for bringing people back to your site. Although you can run retargeting ads campaign on Google Ads platform, leveraging social media provides more robust opportunities. Here's how it works: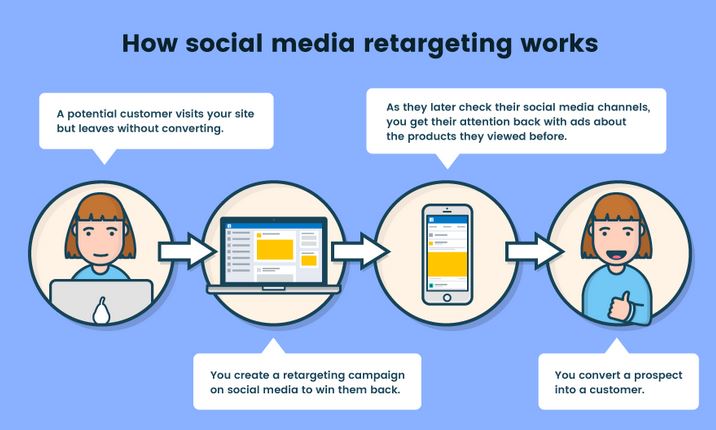 Facebook retargeting, for example, allows you to advertise to people who previously visited your landing page, blog page, or homepage but didn't sign up to your email list, download your eBook, sign up for a free trial, or complete a purchase.
You can set up a campaign on Facebook to engage these people who have abandoned your website. 
Lumension, a global leader in endpoint security software used retargeting ads to bring back 10% of its traffic and increased lead volume by 81% despite a 30% PPC budget slash.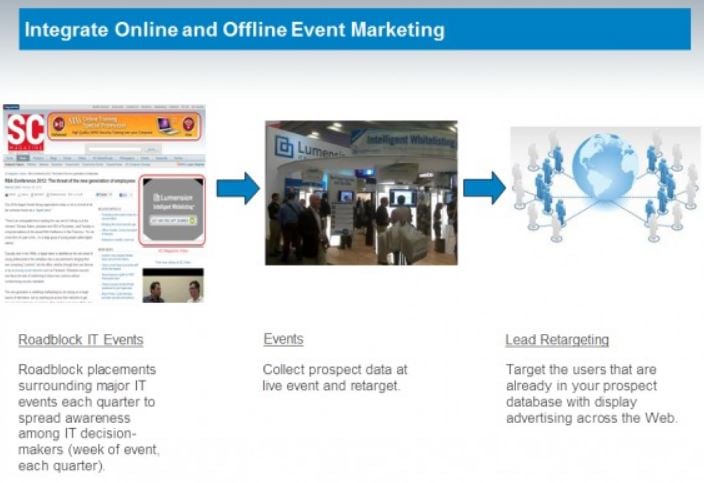 You can even segment this audience and offer relevant products that will appeal and entice them to visit your website again.
One of the reasons why website owners and online advertisers use retargeting all the time is because it works. It tends to appeal to people who have shown an interest in your product or content.
For example, you could set up retargeting ads to bring back potential customers who visited your products' pages but didn't add any product to the shopping cart. Trust me, a simple reminder ad may encourage them to finalize the purchase.
Leverage Inbound Marketing
In the online marketing space, another word of 'inbound' is 'pull marketing.'
Inbound marketing is the process of creating useful and interesting content that pulls the right people to your website. The helpfulness of such content makes people loyal to your website and brand. 
After all, you're solving their problems. Inbound marketing tactics covers everything from blogging to social to SEO to analytics to landing pages, and more.

                                                                                                                                                                                          Source:
Toolbox
Creating blog content has become a top priority for both B2B and B2C brands alike. It's now seen as the most reliable way to drive traffic to websites and generate business' leads.
According to HubSpot's State of Inbound 2018 report, 55% of online marketers say blog content creation is their primary inbound marketing focus."
Millions of website owners frequent Copyblogger, not because of the design (which is important), but because of its helpful content that helps writers to become better.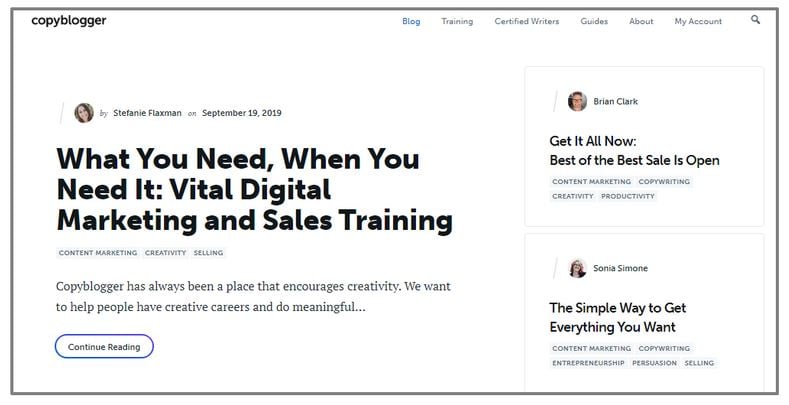 Gone are the days when businesses shout the awesomeness of their business through a megaphone. 
Even though the traditional advertising methods (Radio, TV, Newspapers) still works, most small businesses can't afford it.
Besides, the ROI is nothing to write home about when compared to the ROI of inbound marketing tactics such as blogging, video marketing, guest blogging, podcasting, etc.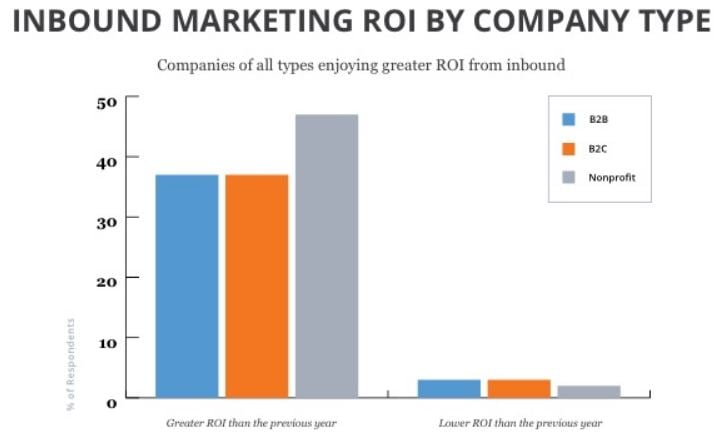 People are tired of receiving information that shouts at them. Don't let your marketing messages fall on deaf ears.
Set a budget, plan efficiently and challenge yourself to create helpful content that answers your customers' questions. You'll stand out from the crowd.
With inbound marketing, you don't try to sell your products first but to help people. Find out what challenges people have as it relates to your business.
Then create helpful content that helps people out. Subtly recommend your product with your call-to-action (CTA) and watch your sales grow.
Conclusion
Bringing people back to your site is often a challenge since there are many reasons why they left in the first place. 
You need to offer them a huge value that will be worth their time. Remember that value may not be as pronounced as getting a great deal on your product. 
It could be as simple as responding to comments on your blog promptly, providing actionable advice that people can put to work right away. Since most people will find your brand through your website, you have to upgrade their experience — so that when they come back, they'll see growth at work.
Find ways to add value and exceed people's expectations on your website — regardless of the stage they're in the sales process.