If you're trying to upgrade your company and how you engage with the public, marketing is everything.
Online marketing is the most important frontier right now when it comes to bringing in new traffic and sales.
But what makes online marketing so essential?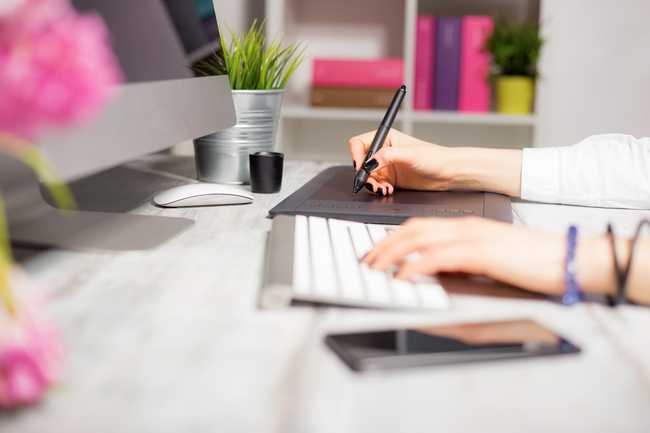 Keep reading so that you can learn more about the advantages of online marketing.
Understand the Advantages of Online Marketing
In order to get what you need out of your online marketing endeavors, you should first understand the perks. Online marketing will not only keep bringing people back to your site, but you'll also be able to bring in new and different visitors.
Here are some major points:
1. The Audience is the Largest You Will Find
Online reports show that some 7.8 billion people around the world access the web. What this means is that you have close to 8 billion potential people to market to.
There isn't a larger pool of prospective customers in any other avenue. By exploring and segmenting those audiences, you will be able to pull in the right type of customer also.
2. It's Easy to Track and Assess Your Results
Online marketing is also the most quantifiable. You can get many results in real-time, which will allow you to hone your techniques.
This allows you to brush up on keyword research and can find the best ranking and most optimal keyword density.
You can also get analytics on things like e-mail marketing strategies. This will offer you breakdowns of click rates, open rates, subject line effectiveness, and more.
Don't hesitate to assess your results and make changes as needed.
3. Online Marketing is Possible Around the Clock
Keep in mind that online marketing is something that can be done on a 24-hour basis. You don't have to worry about things like time slots or peak times.
Instead, your browsers can stop by on their own time and take advantage of your link juice and conversion rates.
4. Social Media is the Next Frontier of Web Marketing
When you want the best from your online marketing, it's critical that you get a true handle on your social media accounts. Getting the hang of Instagram and Twitter is important because it accounts for a large pool of web users each and every day.
These social media platforms require some strategy so that you can get results and clicks in ways that are natural for each platform.
5. You Have the Chance to Get Creative With Your Content
Take the time to create whatever sort of content you need on a regular basis. The public as a whole has a deep desire for content, and if you can fill a particular niche, people will quickly become a fan of what you offer.
The quality of your content is one of the biggest facets of search engine optimization (SEO). As long as you put some work and effort into what you do, you will create engagement with the public.
6. There Are Lots of Monetization Opportunities
Don't lose sight of the fact that there are plenty of great monetization opportunities that come with your online marketing. It's one thing to drive traffic to your site, but you should always place some focus on turning that traffic into revenue.
Plenty of bloggers have been able to rake in $50,000 per month by bringing in visitors and offering them products and services. Lots of vloggers and e-book authors are able to convert their content into dollars as well.
The sky is the limit with these monetization opportunities, so keep exploring them as you build different streams of income.
7. It Provides Authentic, Long-Term Engagement
Since online marketing is such a huge part of connecting with people these days, you'll be glad to see that the results will be positive. It builds long-term engagement with your public that you can track and build on.
This is a great investment into your brand since you're foregoing instant gratification to build value that will last for years.
8. We're Just Scratching the Surface of What Online Marketing Will Eventually Become
Even though online marketing is clearly here to stay, don't think that we have everything figured out. There's an entire new frontier on the horizon, which includes things like virtual reality (VR), artificial intelligence (AI), voice-search optimization, and big data.
There are several points you can learn that will solidify you as an online marketer.
9. Experts Are Primed and Ready to Help You Out
Above all, online marketing is great because it's not something that you will ever have to do on your own. There are several online marketing professionals out there who know exactly how to help you get results.
Whether you outsource all of your online marketing or simply carve out some strategies with a marketing company, you will want to lean on the assistance of experts that know more than you. Thankfully, there is no shortage of experts for you to turn to.
Contemplate Your Online Marketing Needs
As you can see, the advantages of online marketing are abundantly clear, no matter what industry you work in. Online marketing is here to stay and can be fruitful for you when you lean into the correct strategies.
Rank Secure is happy to assist you whenever you are trying to take all of your online marketing needs to the next level. Be sure to reach out to us for a free analysis, and don't hesitate to call us at (888)618-0321